Puppy Town – Merge & Win – Earn Money Online By QADEER MUNIR Puppy Town – Merge & Win – Earn Money Online
Puppy Town – Merge & Win Mobile Application: I Phone 11 Pro Max
Puppy Town – Merge & Win is a game you can really make money playing.
If you keep playing this game, there will come a time.
That you can earn up to one hundred dollars two hundred dollars three hundred dollars by playing this game daily.
How to play this game and how to make money from it and how to withdraw money.
I am going to tell you all the details about it.
Puppy Town – Merge & Win Details: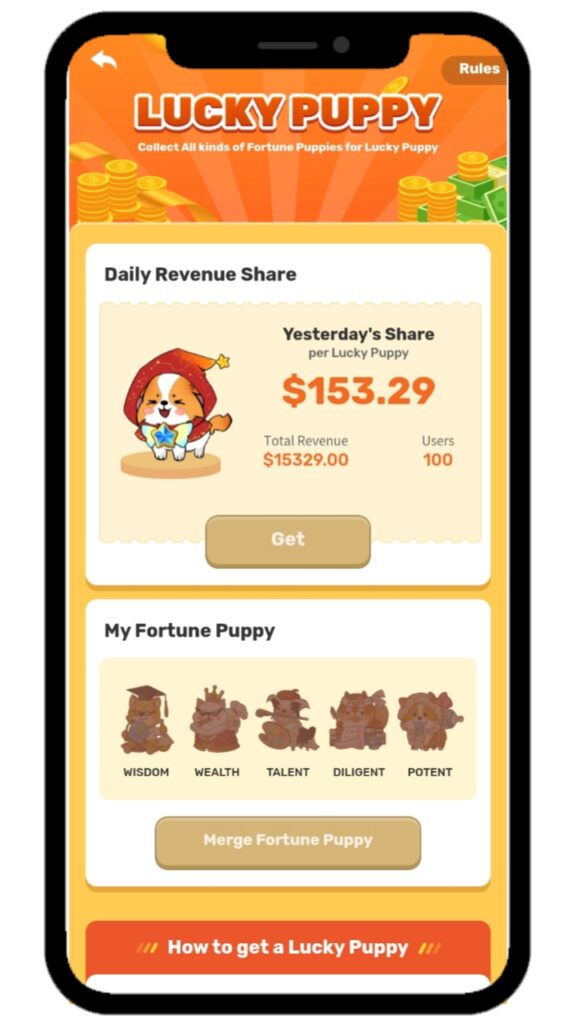 Today I am going to tell you about Puppy Town whether it is a real or a fake game.
Because it's a game if you keep playing it.
So there comes a time when you don't have to do anything about it.
So for seven days without doing any work, a hundred dollars can be made up to two hundred dollars or three hundred dollars.
Lots of people have made videos on Puppy Town. But in reality, they themselves do not know much about the game.
And they are giving you some misinformation about this game.
Don't worry, I'm going to tell you all the details about this game.
How to download and work on this game and how to get rid of all the money you will earn in it.
How To Play Puppy Town – Merge & Win Game: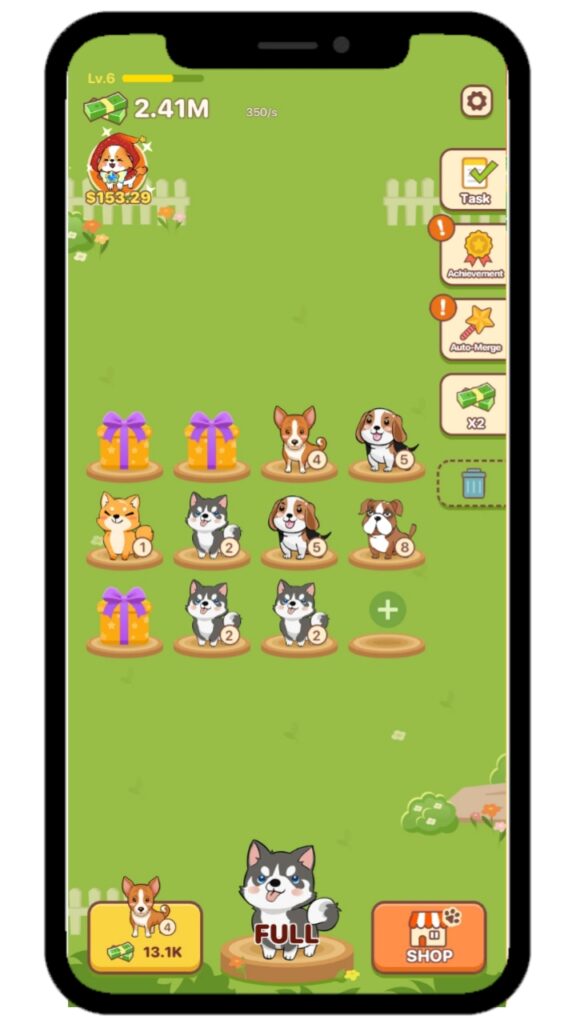 This game is very easy to play.
In this game you are given some cats that you have to mix with each other.
Each electricity has its own number.
With the help of which you know which cat is number one, which is cat number two and which is cat number three.
That way you can easily identify the cat with each number.
All you have to do now is make sure that you don't match the number one cat to the number one cat.
That's how the cat gets number two.
Then you have to mix the number two cat with the number two cat.
In the same way, the cat will be number 4.
That's the decent thing to do, and it should end there.
How to make two hundred three hundred to four hundred dollars:
If the cat's number is 50, you also get a Lucky Puppy.
If you have two cats that number 50.
So you get Lucky Puppy in return.
Also, if you have two cats that number 50.
So in return you can get people Fortune Puppy.
Here you will find five types of dogs.
Whose name is as follows:
1: WISDOM
2: WEALTH
3: TALENT
4: DILIGENT
5: POTENT
When you have these five types of Puppy, you can combine them to win a Lucky Puppy.
The benefits of Lucky Puppy and how much money Lucky Puppy will get
The biggest advantage of this is that when you get it, you can win one hundred and two hundred and three hundred dollars a day without doing any work.
Puppy Town – Merge & Win Lucky Draw!
When you play this game a lot, you get money as well as prizes.
Rewards also include an I Phone 11 Pro Max mobile.
In addition to this you are also given other things like mobile TV or many such prizes.
You must try this game because a lot of people are working on it.
If we talk about its review, then eight lakh three thousand slaves have given this review.
And this game has got a rating of four point one.
Which, of course, made the video an overnight sensation.