Hago Apk Reality Make Money Online
Hago Reality :
There are also ways to make money in this application.
Today we will talk about this Hago application whether it is real or fake.
A few days ago today I made a video on this application and also said that you guys can make money from it.
I worked hard on the app and made a video and thought it would cost a lot more.
But the reality of this application is something else.
All the money I made on this application was sent from there but I didn't get it.
I don't want to lie in front of you guys who pay for the application I promote it for free who don't pay the application fee I make the video of reality about it mandatory.
How We Can Earn Money From Hago :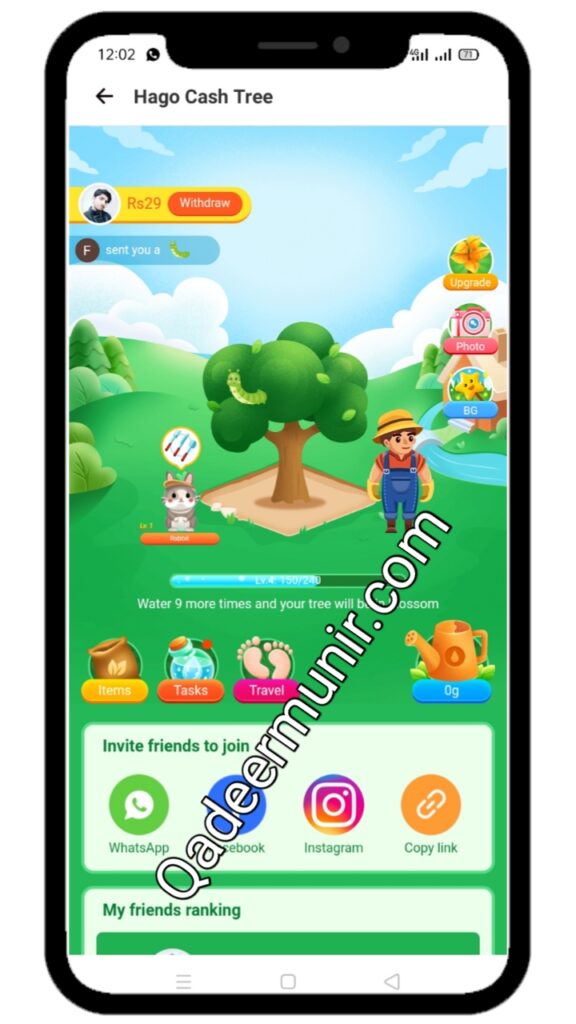 It has a history of making money, some of which are as follows.
Tasks –
You can get Coins in this option by opening this option daily. In addition, you are also given tasks in it which you can complete and get more Coins to it.
Treasure Hunter –
This is an option where you can join the lucky draw and join the people and win various prizes, some of which you get in the form of freeload. And in the form of some rewards
You will find all these options in Coin Mall Option.
Hago Cash Tree –
Here you are given a seed first you have to sow it in the ground as soon as you sow in the ground then others are given a fountain of water you have to water this page as much as you will water This plant will grow so fast that you will continue to make money.
Coin Fighter Try Your Fortune –
It gives you a box with a button on it. When you have to come to that box, it depends on your luck how many coins you will find in it.
You can also use it so that you can find it here and there are plenty of things that you can use in different places.
Withdraw Hago App :

Can you withdraw money from this app? Friends, I have tried but I could not get out. If you manage to make money out of it. So you can contact me and send me a video with a portfolio. Remember the video must be a month old, not too long.
All I know is that even if you manage to make money out of this app, it won't be easy.
The payment method of this app is very cheap.