Make Money Online By Instagram App
Today I Am Going To Tell You About Instagram App.How You Can Make Money From Instagram App,
Instagram Monetization Update 2021 :
There is a new money making update from Instagram. Now you can make money from Instagram as well as YouTube, Facebook.
Instagram's monetization has been updated. And how to make money from Instagram. Today we will get the complete information about it.
Monetization option on Instagram :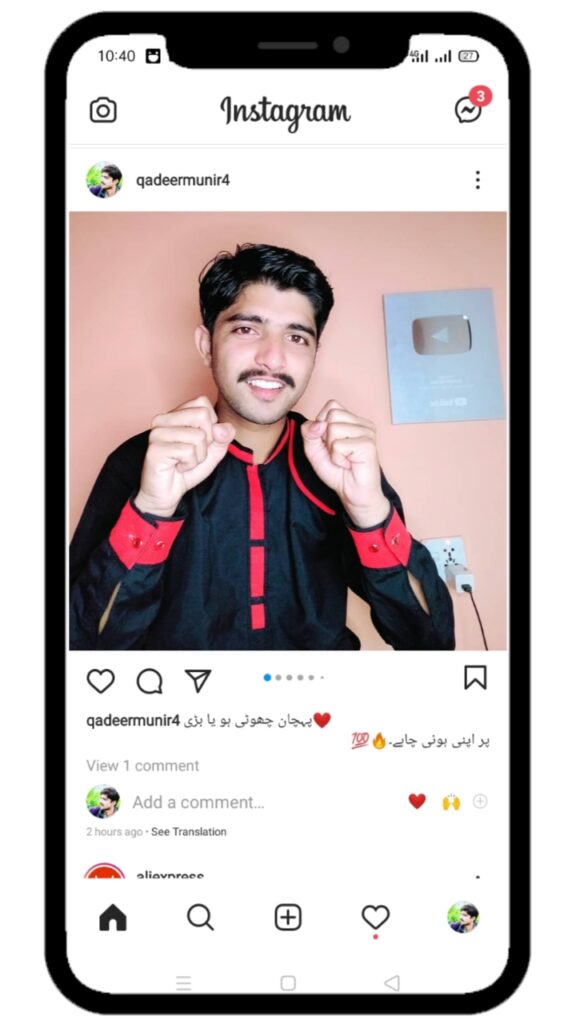 The monetization option is only being shown to these people on Instagram. Whose followers are 5000 thousand or 10 thousand.
There have been three updates to Instagram Monetization so far. Today we will talk about these three updates of Instagram Monetization. Two of which have been updated so far. And everyone is waiting for the third update. Because the third update is an update that will tell us everything about Instagram monetization in a very accurate way.
I also know that a lot of people don't know much about YouTube or Facebook yet that they can make money from YouTube and Facebook. Instagram has no idea when it will start paying. But you guys start working on Instagram now. So that their latest update is as it is. So you can make money
1st Update ( Instagram Monetization )
The first Update Instagram Monetization came in May 2020. In which Instagram said that now you will be able to earn money from Instagram.
But in this update we were not told anything clearly. But still a lot of people started working on it.
You may have noticed that many YouTubers are telling you in their videos that you must follow us on Instagram. He was increasing his fan followers on Instagram. Because they know we can make money on Instagram now, just like YouTube. Friends, now they have another update
2nd Update ( Instagram Monetization )
Now their second update has come in which Instagram has shown the option of monetization. From which we have now clarified that we will also be able to make money from Instagram.
A complete way to make money on Instagram is coming soon. But there is an issue here. This is what we are saying when we click on the Instagram nonnitization option.
No Monetization Activity
Instagram has made it clear that you guys should wait for your and our last update in which we will tell everything. Who will be able to make money on Instagram? How To Make Money On Instagram And everything along with that.
3nd Update ( Instagram Monetization )
The third and final update of Instagram is coming soon. With this update, Instagram will start paying. Which will continue throughout life. We can predict that this update will come in January 2021.
Before this update comes, you have to do the following.
1: Download and install Instagram in your Android mobile
2: Create an account on Instagram
3: share your id with friends on Facebook, WhatsApp, or other social medias
4: Increase your followers on Instagram
5: Upload Your talent On Instagram ( Sports, Fun, Cooking, Technology, Computer Knowledge Etc … )